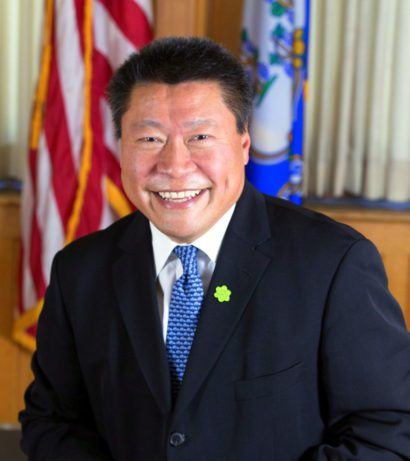 For Immediate Release
Sen. Hwang Backing Legislation To Help Libraries With E-Book Costs
Public Hearing is Friday, March 10
Sen. Tony Hwang and librarians from across Connecticut will be testifying this Friday in support of proposed legislation which aims to address inflated costs of library eBooks.
"We love all our libraries," Sen. Hwang said. "And we must do everything we can to help our libraries address the challenges they face. The cost of eBooks is among the top challenges, and this legislation offers a solution by bringing those costs down."
Libraries regularly pay four to five times what consumers pay for the same eBooks and then are forced to rebuy the same titles every year, costing taxpayers thousands of dollars over the life of a single eBook and making a robust eBook collection out of reach for many libraries.
"This legislation supports our libraries' collections and their bottom lines," Sen. Hwang said. "Publishers have been taking advantage of libraries and taxpayers for far too long. Every taxpayer in Connecticut supports their local library through their hard-earned tax dollars. This issue affects everyone. It's an access and equity issue. We believe this legislation is a solution which works for all stakeholders."
Sen. Hwang and library officials will gather at 10 a.m. Friday in Room 1A of the Legislative Office Building for a press conference prior to the hearing.
To register to speak at the Friday hearing, click here.
To submit testimony in favor of Bill 6800, click here.
To watch the hearing, which begins at 11 a.m., click here.
On the web: www.SenatorHwang.com .
The post Sen. Hwang Backing Legislation To Help Libraries With E-Book Costs appeared first on Connecticut Senate Republicans.